Practice new cake decorating skills!
Had one sick kid and one really tired one so they slept pretty much all morning. The computer was boring so was the tv and I didn't feel like talking.
Several days ago I watched a tutorial on making fondant roses and how to make the cake look like a basket.
This was my first attempt at both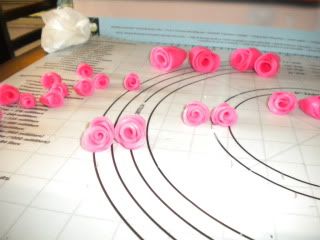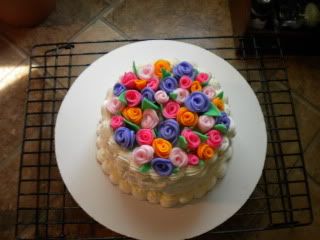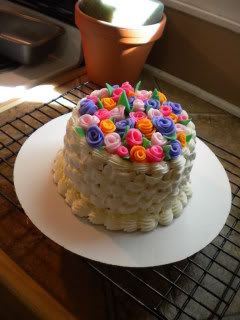 At first I didn't think I was prepared to make a cake but I dug deep in the pantry and found a Spice cake mix and cream cheese frosting. I baked the smallest round cake I had, filled the layers with cream cheese frosting and then I whipped up a small bowl of buttercream frosting.
YUMMY! I can't wait for dessert!