This is the first time I have had a chance to sit down since this morning.
Seems like our day is revolved around food. We just had our morning snack and now it's lunch time.
I wanted to quickly get on and share the dress I made last night. This was made out of T shirts, the Super Man Logo is a reverse applique. My daughter chose to pair this dress with her jeggings (jean leggings). She is such the fashionista!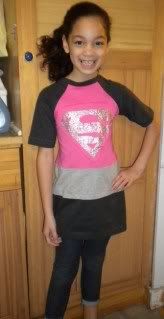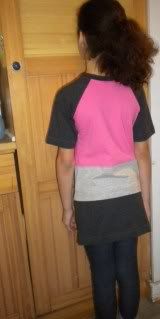 This evening I have plans of making another dress or two if I can and play around with the pattern to make it more girly. Atleast I have that too look forward to.
This day is just going by too slow!