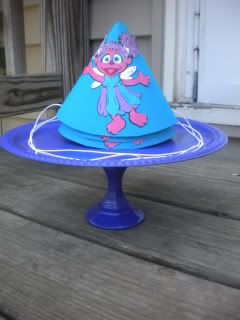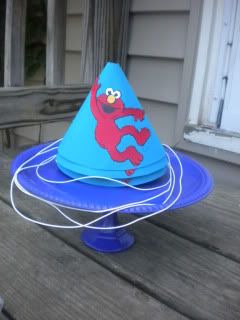 Party Hats! Boy were these time consuming, especially Abby. I used my Cricut and the Sesame Street Friends Cartridge to make these and I just messed around with the paper to make the hats.
My husband made the purple stand for me, I am going to put cupcakes on it.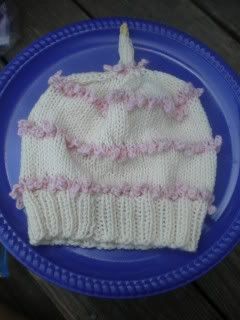 Cute hat my mom made, mainly for picture purposes.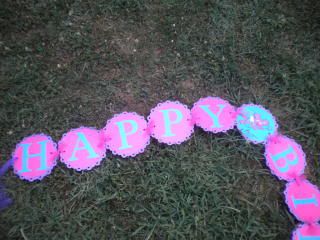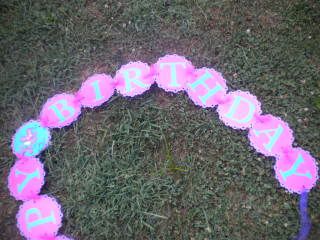 Banner, again I used my Cricut to cut everything, then glued it all together and used tulle to attach each circle.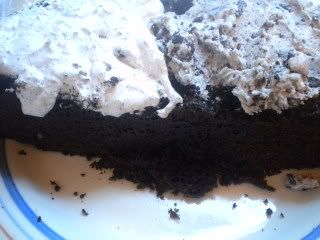 Today the kids and I taste tested 2 recipes for Cookies n Cream filling, I am partial to the one on the left and the kids can't decide which is better. I always make extra cakes and freeze them just for occasions such as this, lol!