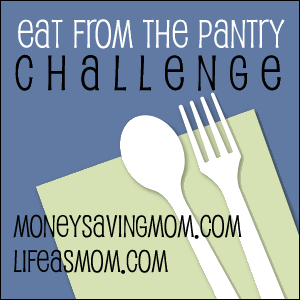 For the month of January I have decided to join the Challenge to only eat from what we have in the house with a few exceptions. I took an inventory of the meats, sides and such and it looks like we have 18 days worth. I am pretty sure I can stretch this considering we have days I don't feel like cooking. My goal is to spend $100 or less on additional food and this includes eating out.
The money we save will go towards our Winter Vacaction. We are planning a trip to an indoor water park sometime in February.
I will post my shopping trips and menu plans.
Will you join in the Challenge?