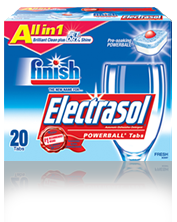 I got 3 papers over the weekend and it just so happens I have 3 $2.50 off Electrasol coupons. I am the dishwasher in my house so these are no good to me.
You have 2 chances to win these sought after coupons.
1. Become a follower to my blog, if you already follow just say I follow.
2. Leave a comment saying who loads the dishwasher in your house.
This is open to U.S residents only and will end at 5:30pm EST 1/6/2009.
It's important that you follow my blog so you know if you are the winner, you will have 24 hours to claim these 3 Electrasol coupons!
Check out this site for internet printable Electrasol coupons and more!
http://offers.e-centives.com/registration/col.cfm?type=portal&id=9C612743-8ABA-4AC1-8A64-17DC848D7E38