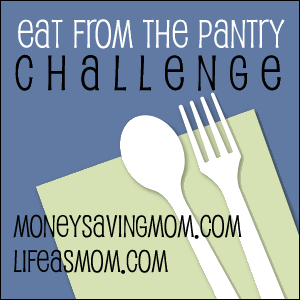 What we have eaten:
My mom made us lasagna and brought it over
Ramen Noodles, I still didn't feel like cooking and the kids love this stuff!
Tonight I made salisbury steak, mashed potatoes and biscuits
This week has been quite the adjustment. Getting them all back on schedule after a long school break is tough. So it has been way too exhausting to even sit down and meal plan.
So far I have had to buy juice which Luckily I got from Target $2 for 2 Juices, and 1 gallon of milk $3.49.
I did make another trip to Shoprite, My husband is a major Coca Cola drinker and I don't want to pass up the 5/$10 sale, but of course I had to spen $10 to get that price, so there went $21.00 out of my budget. I did however get some things to add to dinners. I meant to get some fast Fixin chicken nuggets but for some reason the Shoprite I went to did not have anything Fast Fixin. I'll probably have my mom pick some up for me at the Commissary, it is much cheaper there anyway.