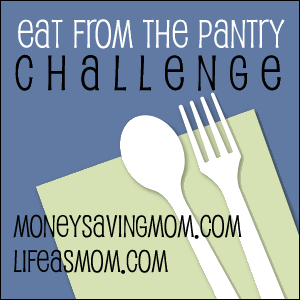 I have been a bit lazy with the meal planning, hopefully once we get back into the school routine I can get back on track.
Yesterday I made Tony's single serve pizza's for everyone, which I got free at Weis. I sure hope they come out with another $.50 off a Tony's Single Serve, this pizza is surprisingly really good.
Today I again waited until the last minute to decide on dinner and had to improvise. We had chicken fajitas made with taco seasoning and homemade refried beans I made a while back and froze.
I am still getting the hang of making meals and freezing them. The beans were just ok, next time I think I will just refry the beans and add seasonings later.