I was so busy planning My daughter's birthday party and my mother in law came to visit from Virginia I didn't have much time for the computer.
I have decided to start making cakes for profit. I enjoy drawing out what I want the cake to look like and making it become real. I don't plan on doing more than 3 cakes a month as I have 4 kids that need my attention and it takes about 4 days to make a masterpiece. I was shocked when I announced to several people that I wanted to start making money off of my cakes and I immediately started getting orders.
I have a wedding cake coming up for the 22nd and I would love to share the cake making process with all of you.
The bride and groom are both on their second time around and are very relaxed. They chose a bright, colorful, daisy and flip flop cake. In this case the bride found a cake she liked online and sent it to me so I will pretty much be going off of the picture. I can't wait to get started.
In the meantime here are a few cakes I have done recently.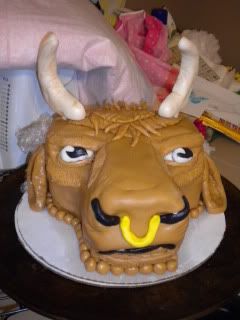 and cake pops, these have cake and icing inside a candy shell. Very Yummy!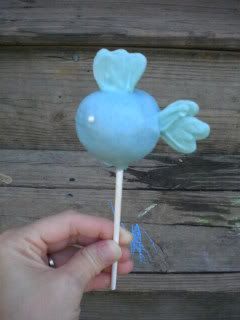 Cookie monster cupcakes
Cupcake Bouquet