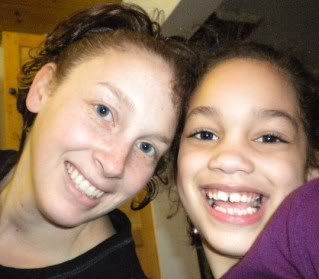 Today I turn 29, blah! The past week I have been reflecting on who I use to be before I had kids and when it was just my oldest daughter and I. I have changed so much. My personality, goals, looks and much more has changes significantly. I have become more of a homebody and rarely care what I look like. Could it be because I have 4 kids now? Could it be pure laziness? Could it be that my husband says he doesn't care what I look like? Hmmm...I think it could be a bit of all of those questions.
After thinking of this I started changing some things. I don't want to be that frumpy mom that is picking up her kids from school that their kids are embarressed of. So I started with my appearance. I am going to start looking more put together although I may miss my sweatpants I can't continue to wear them. I have also been trying to be more upbeat and have been getting out of the house more. This is the reason for my posting absence.
Speaking of my past, when my oldest daughter was maybe 2 or so my mother and I built this house in a span of 2 weekends.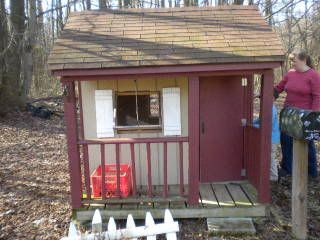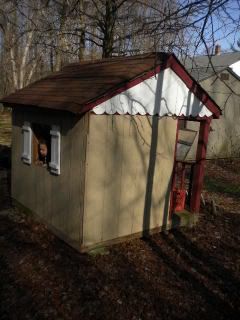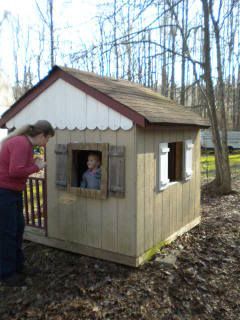 We got the plans from a book my father had and purchased all the materials for under $250 and we are shocked it is still standing! The roof doesnt' even leak! It needs alittle maintenence this year but very minor stuff and it looks like Macy and my neice Arden will be able to enjoy it when they started walking.
Thinking that far back, man I had alot of energy! Even the thought of building something like that makes me tired.
Here are just some random pictures from this past week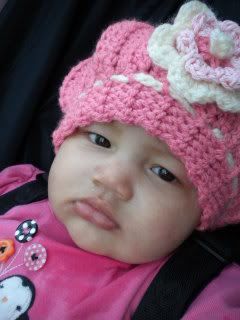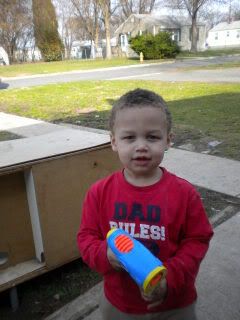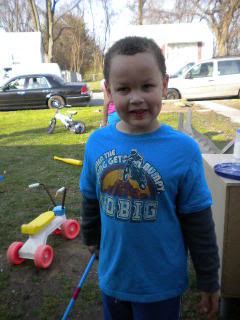 Made this dress for my neice and the cake just because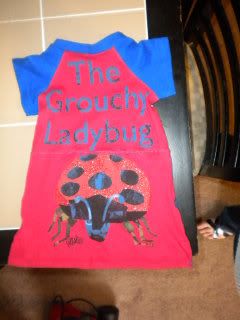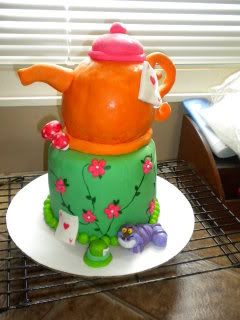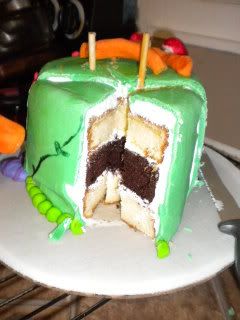 My mother made this cute ruffle hat