Yesterday my goal was to cover the cakes with fondant in the morning and then start decorating them towards the evening.
Here they are covered in fondant. I found it easier to cut strips for the larger tier and lay them on rather than roll the fondant over it.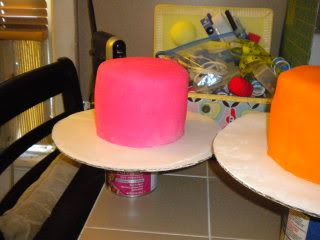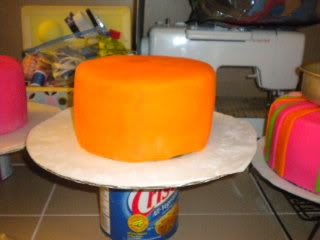 pans on top to make sure the strip ends aren't going to show once tier 2 goes on.
I didn't get much done last night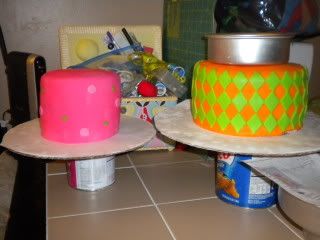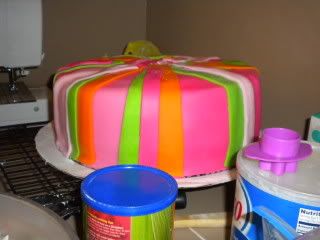 Today I plan on adding orange circles to the top tier and making LOTS of fondant balls to go around each tier. I also have to finish the daisies and attach them to wire. So much to do and it's going to be a gorgeous day outside. I am hoping to get this done early.