Whew! W
hat a day! I am DONE! Now I am a big ball of nerves. I have to deliver the cake tomorrow and then stack it. I am confident the cake is well supported and I limited the decor I put on before hand. Should go well but STILL this is an important piece of the wedding!
I started out the day by making what felt like a million fondant balls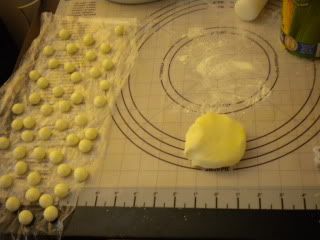 More daisies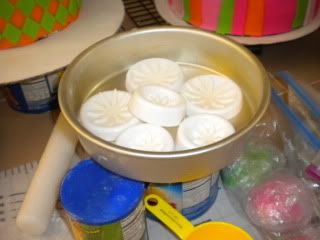 Got all the daisies out and melted white chocolate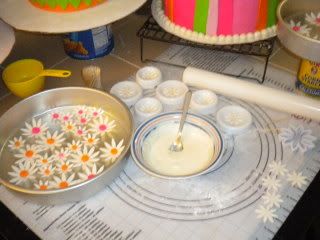 Used the white chocloate to adhere white wire to the back of some of the smaller daisies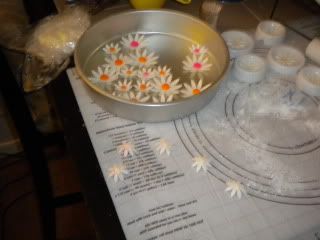 I didn't want to waste the leftover white choclate so I dipped some strawberries in it for an afternoon snack.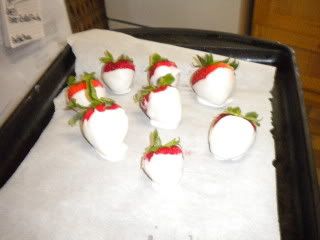 I put some daisies and fondant balls on the cakes. Also made them shiny!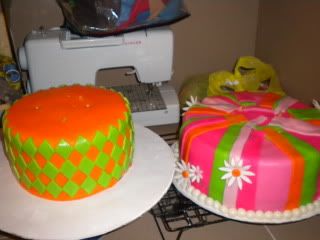 Late today I worked on the extra cake. What I made should feed a good amount of people but you never know how big they may cut the pieces.
Made buttercream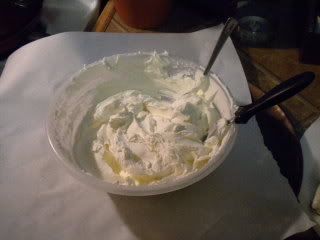 Crumb coated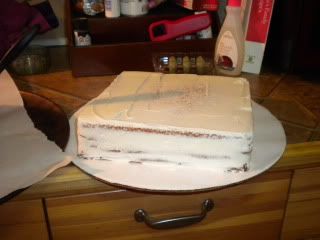 Frosted and added a couple of daisies (this is why I wanted to learn to do fondant, I am not too great at frosting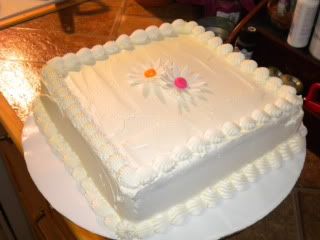 Now I am thinking of messing around with my lustre dust and Vodka!