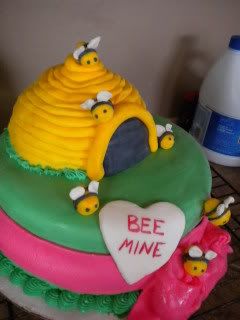 WOW, WOW, OH WOW!!
Looks like the kids get off all week because of all this snow. I was joking with my dad saying I was going to drop them off in front of the school anyway. Seriously I would never do that but OH MY, it is hard to constantly entertain kids when you aren't completely prepared. Atleast during summer break you know it's coming and can plan.
Thankfully what has saved my sanity, atleast what's left of it is that we never let the kids open up all of their Christmas gifts. They opened a good amount and then I hid what wasn't opened in closets. The plan was to let them open what they wanted when they behaved but they soon forgot about them. They seem to be more occupied with video games anyway and I wasn't going to mention the gifts, they probably wouldn't even remember they already had it if I regifted it to them for upcoming Holidays and Birthdays.
While I was in the kitchen creating a masterpiece, lol they were in the living room creating a mess with playdough. I absolutely can't stand the stuff but they had a huge playset and I knew it would keep them occupied while I was busy and Macy was napping.
Yesterday I shared a few pictures of cake, fondant and frosting. Well this is what I made for my husband and kids for Valentine's Day. It's a few days early but with all this snow I don't want to be stuck in the house making a cake over the weekend.